David R. Jarnagin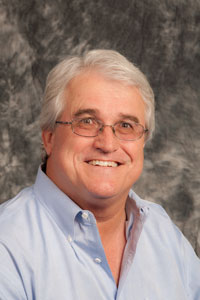 Professional Experience:
-Jarnagin & Jarnagin, Inc/C Corporation (1992)/Phoenix, AZ/David Jarnagin/President
-Jarnagin Appraisal Ltd/Owner-Appraiser/Residential Appraisal Services (1989-Present) Glendale, AZ. Active real estate appraiser in State of Arizona since 1983. State Certified Residential Appraiser.
-Skeens & Jarnagin, LLC/Managing Member/Real Estate Brokerage/Designated Broker Active licensed real estate agent and/or broker in State of Arizona since 1983.
Education & Personal Advancement:
-Arizona State University, Tempe AZ (ASU)/College of Business Administration Bachelor of Science - Real Estate (1982)
-Appraisal & Broker Courses have been continually taken to meet State of Arizona continuing education requirements; 28/hrs for appraisal and 24/hrs for brokers license every other year. Worldwide ERC Appraisal Training Completed (2009)
Designations & Affiliations:
-State of Arizona - Board of Appraisal/Certified Residential Real Estate Appraiser #20078
-U.S. Department of Housing and Urban Development /FHA Approved Appraiser
-National Association of Realtors/Appraisal Section /RAA - Residential Accredited Appraiser
-Arizona Department of Real Estate /Real Estate Broker
-Arizona Association of Realtors /MRE - Master of Real Estate Society
-National Association of Realtors (e-pro certified) /Phoenix Association of Realtors (realtor)
-Employee Relocation Council (associate member)
-Glendale Chamber of Commerce (member)
-Arizona State University Alumni Association (life member)
-City of Glendale Historic Preservation Commission/Former Chair
Position: Owner/Designated Broker
Phone: (623) 939-4141
Cell: (602) 931-0305
Email David